Post by The Shield on May 4, 2016 14:31:14 GMT -7
ICWA.jpg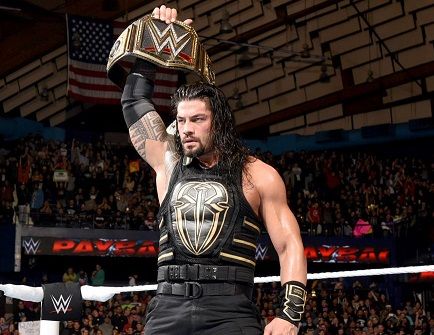 Singles Application
Basic Wrestler Information
Real Name: Leati Joseph "Joe" Kiss
Wrestling Alias: Roman Kiss
Nicknames (if any): Ro, Rom
Pic Base:
Roman Reigns
Billed From: New York City, New York
Birthdate: (05/25/1985)
Height: 6'3
Weight: 265
Alignment: Face
Wrestler Bio/Gimmick
He is the powerhouse of the three, and he is the older of the Kiss brothers as they have two twin sisters named Brie and Nikki Kiss
Wrestler in ring Attire/Music & Entrance
Wrestling Attire: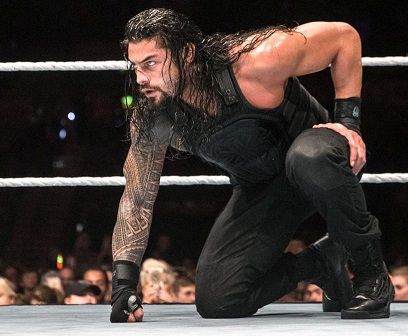 (Roman Reigns attire)
Out of Ring Attire: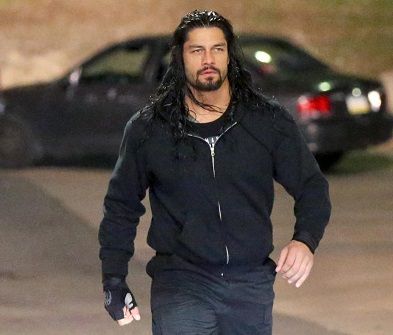 Theme Music: "See You Again" Wiz Khalifa ft. Charlie Puth
Entrance:
"See You Again" by Wiz Khalifa ft. Charlie Puth hits, and Ryder runs down the ramp slapping hands with the fans. He climbs the steel steps, and gets in the ring. He climbs the turnbuckle, and puts his fists in the ring. He gets down, and walks to the middle of the ring where he poses for the fans
Wrestlers Abilities
Wrestling Style: Powerhouse
Entertainment Factors: He is loved by the fans, and he taunts a lot. He is very focused, and he will do anything for the fans
Wrestler Moveset
Regular Moves
(At least 5, extra spots are if you want to keep going)
1.Drive By (Running front dropkick from the floor to the head of an opponent draped over the bottom rope)
2.Samoan drop
3.Roll-up lifted into a sitout powerbomb
4.Leaping clothesline
5. Neverending Story (Multiple corner clotheslines)
6.Superman Punch (Jumping punch, with theatrics)
7.Tilt-a-whirl slam
8.
9.
10.
Trademarks/Signatures
(Maximum of 4 moves include description)
1.Checkmate (Spinning bulldog)
2.Moment of Silence (Belly to back side slam)
3.
4.
Finishers
(Max of 3, 1 must be a submission. Include description)
Main Finisher: Spear; adopted from Roman Reigns
2.One Hitter (Vertical suplex DDT); adopted from Jon Moxley
3.McCoy Rage (Sharpshooter); adopted from Bret "The Hitman" Hart
Wrestler Achievements
(Does not include different character of your arsenal. Just this character)
About you
How long have you been RPing?: A long time
What feds have you been part of?: Aimoo and other places
Are you a returning out of retirement RPer?: Nope
(Why do we want you to include this information? So that people know without asking. This will allow people that look at your wrestler's bio to know more about you if you were to never talk to each other. It is encouraged that everyone communicate with each other. We know that this is not always going to be the case.)
When you have completed this form, please post here:
icwawrestling.freeforums.net/thread/24/roman-kiss